Fulbright Glass Boards is the leading innovator in the development of glass visual displays. Their glass visual displays are shipped nationwide and abroad to some of the most successful companies in the world. Whether you are looking to outfit your entire corporate headquarters or just a single boardroom, no job is too big or too small.

De'Cordova Eyewear provides full comprehensive eye exams for all ages. Their office doctor has 17 years of medical in-hospital and optometric services experience. They strive to bring the latest and advanced treatments each day. We are proud to have worked with them to create a new brand for them to trhive.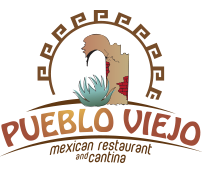 Pueblo Viejo Mexican Restaurant is a local restaurant located in Porter, Texas. Just 25 minutes from Downtown Houston. Their culture and traditional atmosphere attracts the nearby communities as well as their delicious Mexican food. We're helping them grow and generate brand awareness through digital marketing, social media and showcasing their amazing food through promotional photography.
Let's Start Marketing Your Business Today!