How Mezcal Cantina Mexican Kitchen Increased Brand Awareness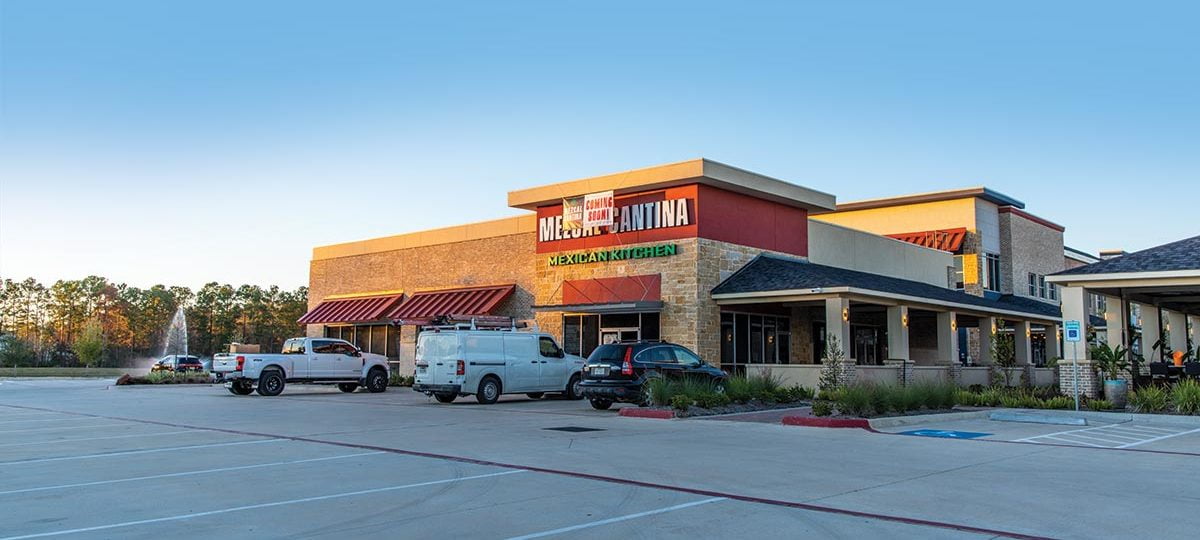 The Client
Mezcal Cantina Mexican Kitchen is a Tex-mex restaurant located in Conroe, Texas. They serve traditional Mexican cuisine and a variety of drinks, including their famous mezcal drinks and margaritas.
They reached out to us after hearing about us and seeing our work. We had been working with restaurants in the industry and they heard about the work we had done for other companies within their industry.
The Challenge: No Brand
The owners of Mezcal Cantina Mexican Kitchen came to us because they didn't have a brand and were working on opening their new restaurant. They were looking to have a fresh new look to compete against their competitors in this very competitive industry.
They wanted a new logo and overall look that they could be proud of to show and position their brand at a higher level than most Mexican Restaurants around the area. They have a lot of competition nearby and they wanted to position themselves at a higher level than most of their competition.
The Solution: A Fresh New Brand
We designed an iconic logo, menus, website, business card, to-go menus and interior design to elevate their brand to compete in their market. They wanted their business to be in other marketing collateral to enhance the brand from the very beginning. We came up with a theme for their new restaurant related to the mezcal drinks and since their name was also Mezcal, we decided it would be a good fit to implement the idea of the agave fields into their brand.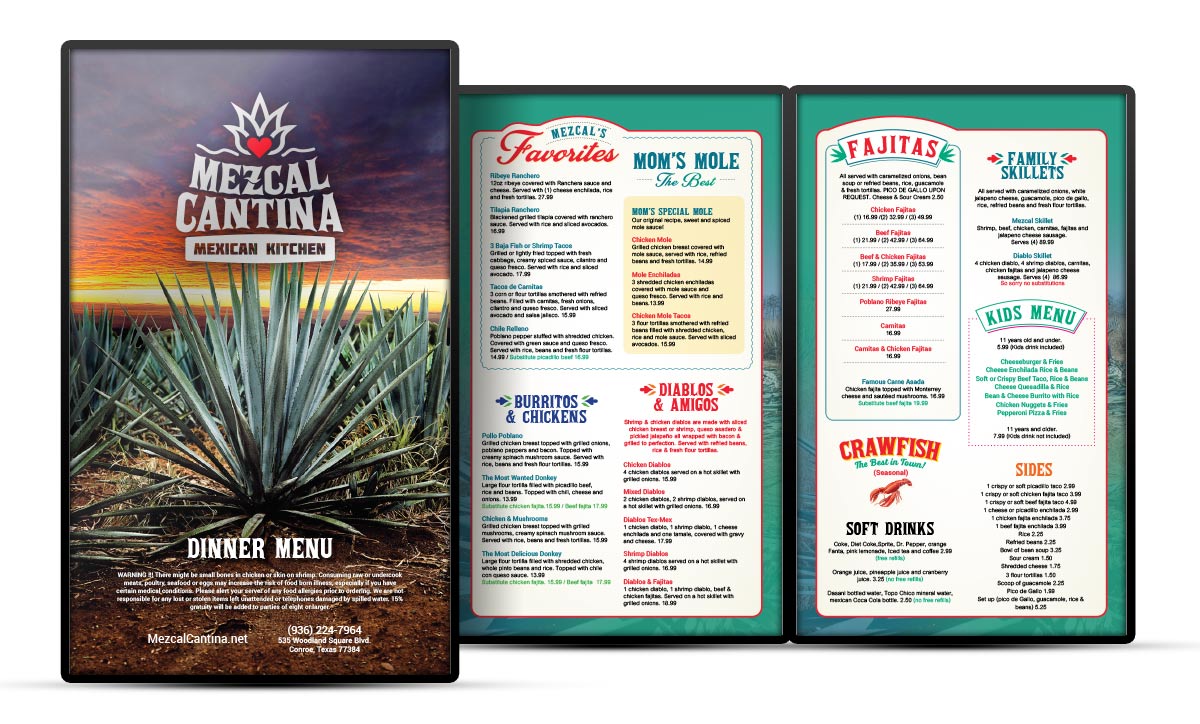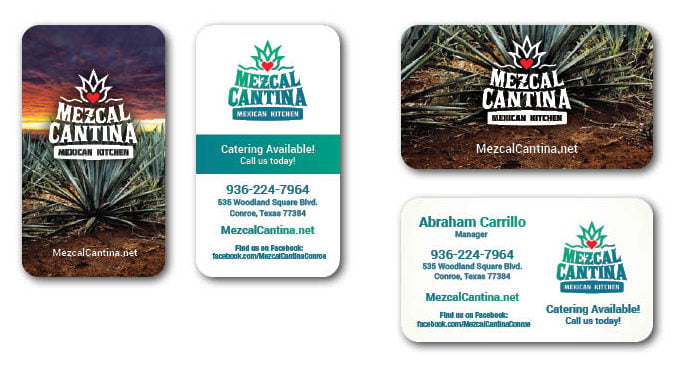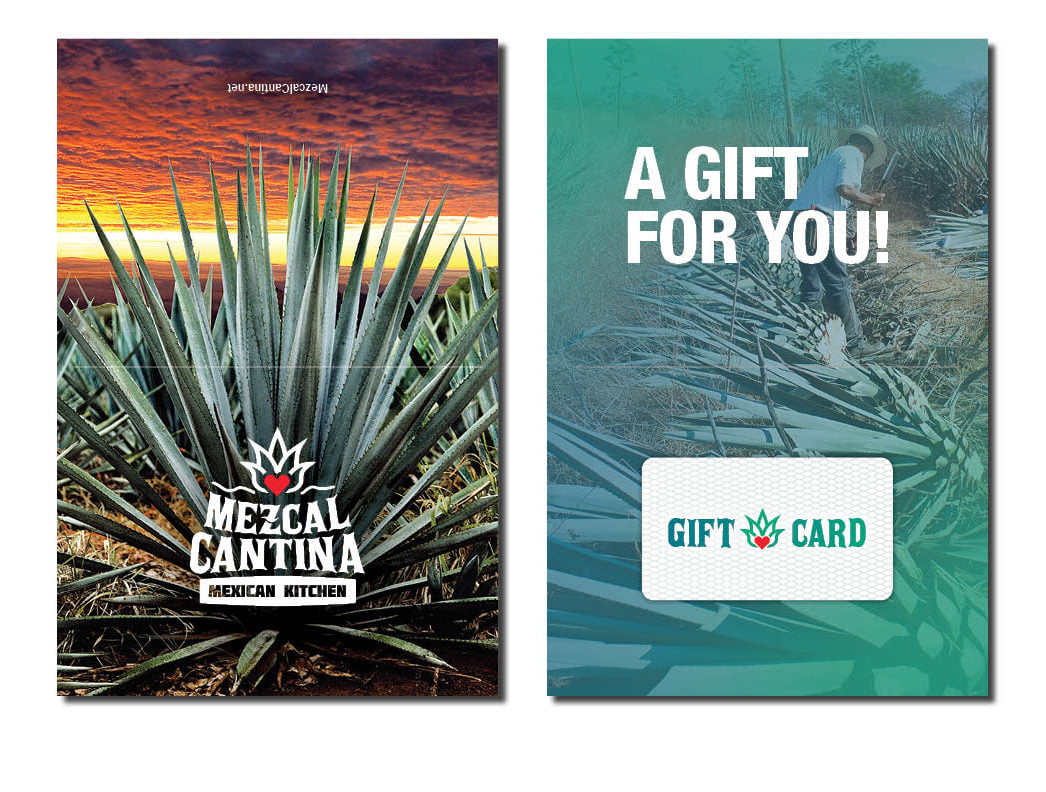 Window Graphics
Mezcal Cantina Mexican Kitchen had several windows that were getting a lot of sun throughout the day, making the room warm and uncomfortable for the guests to sit in. We came in to take a look and to see what type of solution we could come up with. We decided to design custom window graphics to cover the window areas, making the windows look more attractive and also covering the harsh sun, all while giving the restaurant an attractive interior.
The image below shows the windows before the restaurant opened its doors. We measured every window to get the dimensions to build a template in order to design the graphics. Take a look below to see the finished window graphics design. It was a great success and the owners were very satisfied with the finished results.
The windows tell a story about how mezcal is made and also provides a great interior design that is informational and practical.